Welcome!
Women of Achievement, Inc. was founded in 1984 by a group of women dedicated to honoring the extraordinary women who have made Memphis and Shelby County, Tennessee better through their lives and accomplishments. The coalition of diverse civic and professional groups and support agencies organizes events to recognize and celebrate these women.
---
Ceremony on March 27, 2023 honoring eight local women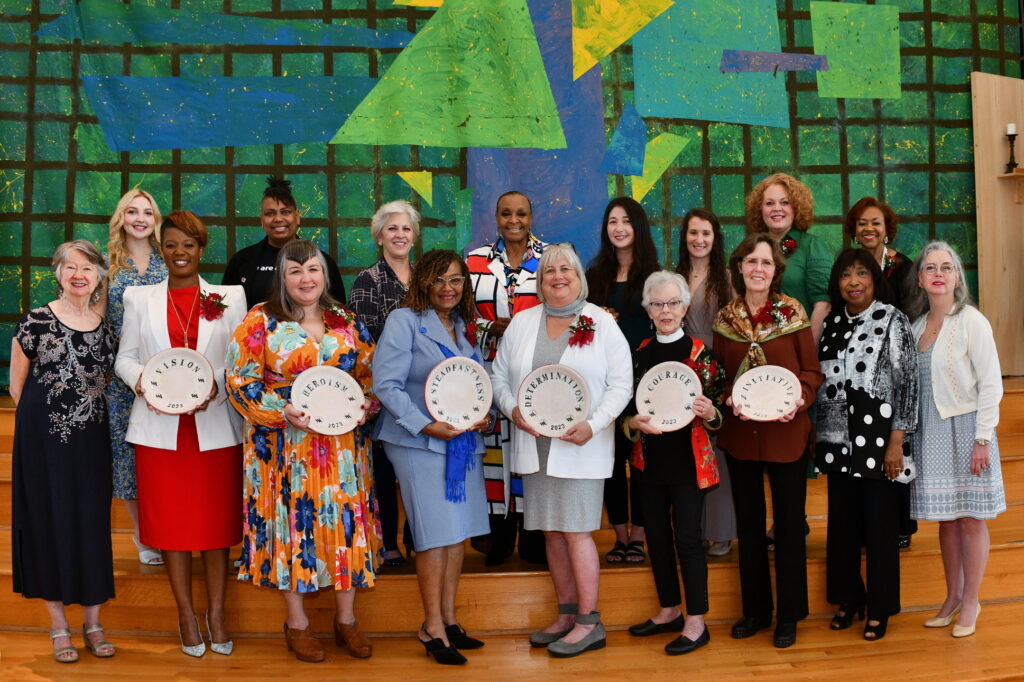 Together, we celebrated National Women's History Month as eight local women were honored on March 26th for their changemaking leadership.
The Women of Achievement honorees for 2023 are:
Courage: Anne Stone Carriere – first female priest to serve the Episcopal Church as rector in the Diocese of West Tennessee
Determination: Barbara Boucher – organizer of multi-church food gleaning and feeding programs
Heritage: Elizabeth Fisher Johnson and Lillian Wyckoff Johnson, mother-daughter activists for women's safety, education and paid work
Heroism: Jennifer Pepper – president, CEO, CHOICES Center for Reproductive Health
Initiative: Melanie Smith Taylor – Olympic gold medalist and equestrian sport commentator
Steadfastness: Beverly Robertson – former president of the National Civil Rights Museum and first African American chief executive of the Greater Memphis Chamber of Commerce
Vision: Lori Spicer Robertson – Founder, Wundher experiential production company designed to connect women and mothers to their joy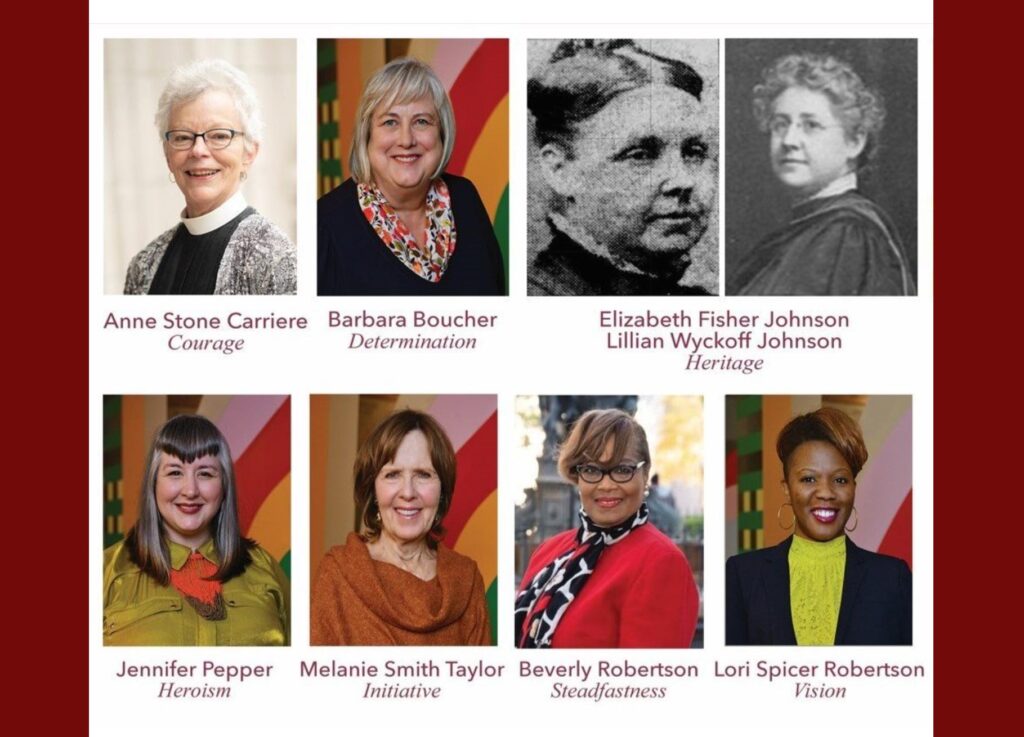 Nominations for awards come from across the community; finalists are selected by WA members. Since the first celebration in 1985, 270 individual women plus the three groups have been honored. A three-volume book series captures the biographical essays and photographs of the WA honorees thru 2004. In addition, all essays and images are here on the website. Click here to see all Women of Achievement honorees.
For more information, call 901-378-3866 or email dclubb@memphiswomen.org
View the full list of all honorees here.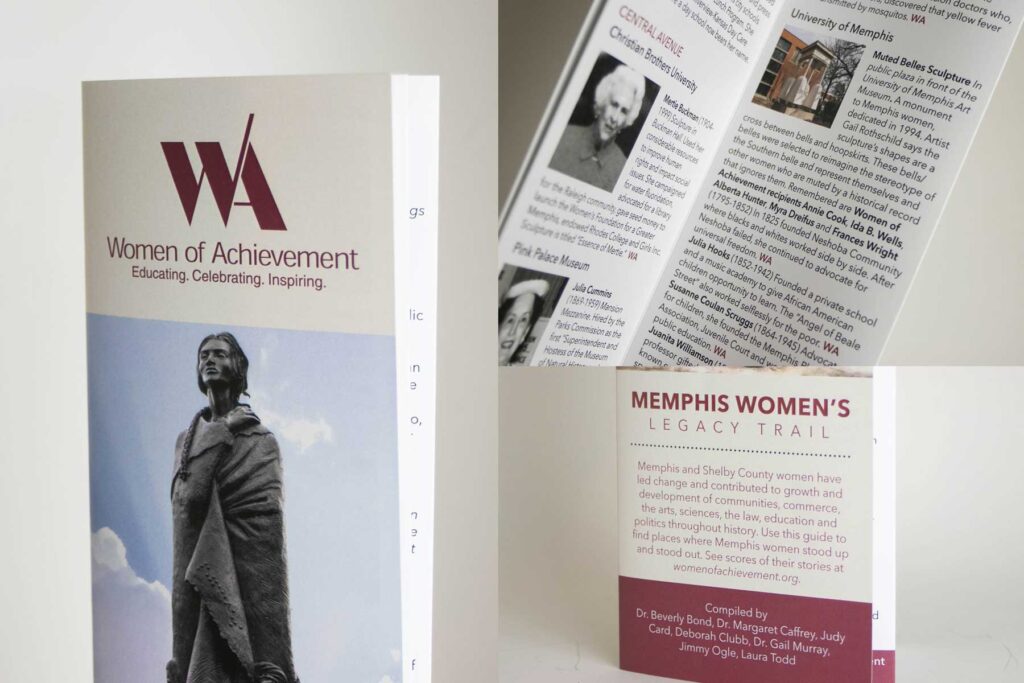 The Memphis Women's Legacy Trail is a project to document, remember, and celebrate the women of Memphis, Tennessee that have made a lasting impact on the city through their work and lives. Compiled by Dr. Beverly Bond, Dr. Margaret Caffrey, Judy Card, Deborah Clubb, Dr. Gail Murray, Jimmy Ogle, and Laura Todd, the brochure and information is the first of its kind in Memphis. Our goal is to raise funds to expand the project in hopes to share the stories, history, and vision of these remarkable Memphis women.
Click here to learn more about the Memphis Women's Legacy Trail.
Read 35 years of WA essays honoring 257 women and two groups or tour the new Memphis Women's Legacy Trail from the safety of your personal car – all of this can be found here on our website.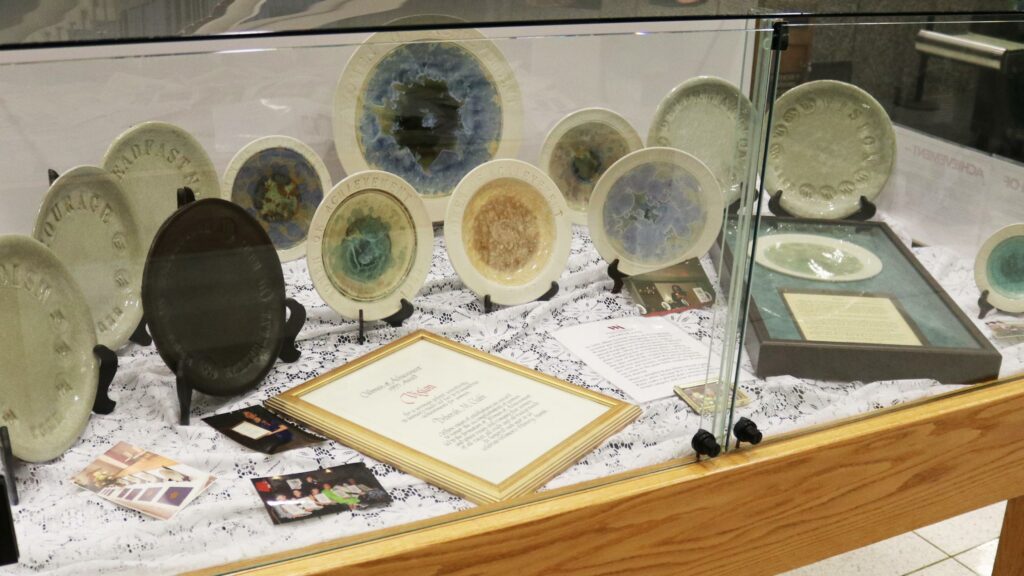 JOIN or RENEW YOUR MEMBERSHIP
Find membership form online here.
The Donate button below will take you to PayPal at the Memphis Area Women's Council website, where you can make your Women of Achievement dues payment via credit card. Please email any additional guests's names to dclubb@memphiswomen.org.
Make checks payable to Women of Achievement, mailed to PO Box 95, Memphis, Tennessee 38101.
To order the book series which highlights the first 30 years of Women of Achievement, call 901-378-3866.